Siric
>
SIRIC
>
Organisation & Governance
Organisation & Governance
Attached to the Cancer Institute of Montpellier (ICM), the Montpellier Cancer SIRIC is directed by Professor Marc Ychou, Scientific Director and Head of ICM medicine centre and of the Department of Medical Oncology at the Regional University Hospital of Montpellier (CHRU)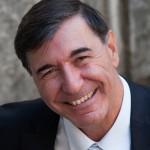 To accomplish his mission, the Director relies on a management team to implement the administrative and coordination activities of the SIRIC:
Steering committees
The role of the Management Board is to approve the general policy of the SIRIC and to control its effective functioning. It is composed of representatives of the SIRIC partner institutions and associated organisations.
Composition of the Management Board
The role of the Scientific Steering Committee is to define the scientific policy of the SIRIC and to decide on the allocation of resources in relation to the organisation and functioning of research programs.
Four working groups participate in the achievement of the SIRIC goals by: developing proposals for action in the field; promoting partnerships and international relations, communication and training. Each working group is represented on the Scientific Management Board by one of its members.
Composition of the Scientific Steering Committee 
Program Coordination Committees
Each research program is led by a clinician and a researcher, working in partnership to define the strategic guidelines of the program. To develop its strategy program, leaders rely on a Coordinating Committee, which participates in the organisation of scientific work and ensures the implementation of program objectives.
Composition of the Program Coordination Committee 
International Advisory Committee
An International Advisory Committee of scientists renowned in the research themes of the SIRIC intervene to make recommendations regarding the relevance of scientific guidance programs.