Two SIRIC researchers have been awarded prestigious prizes by the French Academy of Sciences: Philippe Pasero receives the "Jean-Pierre Lecocq Grand Prix" and Philippe Jay receives the "Prix Jaffé".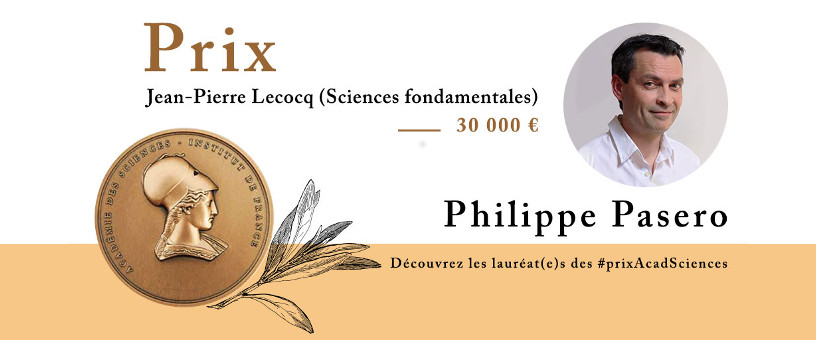 Philippe Pasero, Inserm Research Director in the "Maintaining genome integrity during replication" team at the Institute of Human Genetics, received the Jean-Pierre Lecocq Prize. The Grands Prix Jean-Pierre Lecocq are awarded every two years by the French Academy of Sciences. One is awarded in the field of basic sciences and the other in the field of applied sciences. Each prize is intended to reward a researcher who has carried out important work in the field of molecular biology and its applications.
With his team, Dr Philippe Pasero is interested in the molecular basis of tumorigenesis and the role of replicative stress in this process. His team studies the causes of replication defects and their consequences on the stability of the genome. In particular, they have identified a direct link between replicative stress and immune response that can be exploited for the development of new anti-tumour strategies.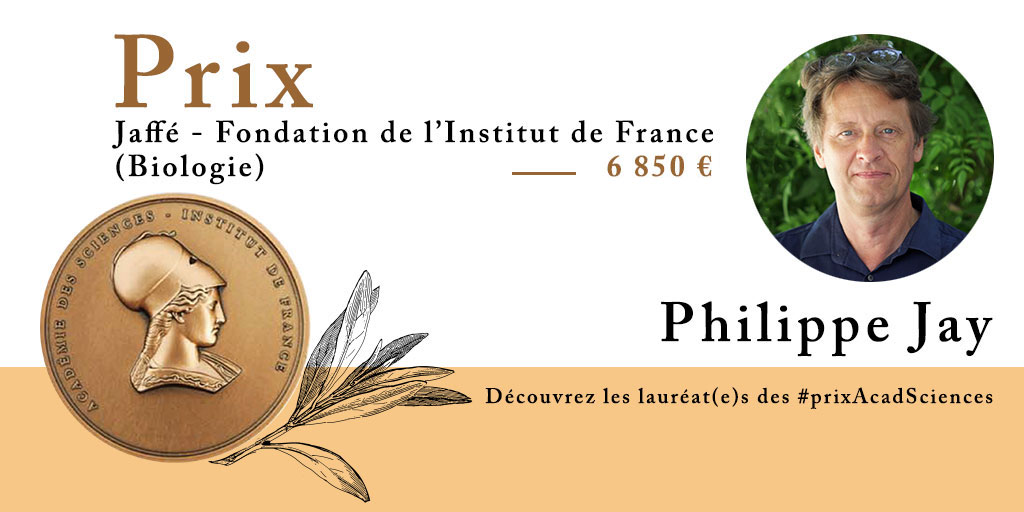 Philippe Jay, Inserm Research Director in the "Development and Physiopathology of Epithelia" team at the Institute of Functional Genomics and coordinator of the Colorectal Cancer Programme at SIRIC Montpellier Cancer has been awarded the Jaffé – Fondation de l'Institut de France Prize (Biology).
With his team, Dr Philippe Jay is interested in the role of the intestinal epithelium in the interactions between our organism and the microbes or parasites present in the intestine. They have discovered the function of tuft cells, enabling the detection of parasitic infections and thus alerting the immune system. This work has already had important repercussions in the field of infectious diseases.