Siric
>
Research
>
SIRIC research programs
>
Colorectal cancer
Colorectal cancer
A complete chain of expertise
The Montpellier site features a high concentration of clinical and research teams who have developed specific expertise in the field of colorectal cancer. Clinical research activity on colorectal cancer is under constant development, and the health facilities of the Languedoc Roussillon region have been involved in many clinical trials as a centre of development, coordination and investigation. In parallel, the work of basic and applied research teams plays a major role in increasing knowledge about the molecular and cellular characteristics of colorectal cancer.
In pursuit of this dynamic, around the theme of colorectal cancer expertise in medical oncology, the SIRIC today groups together oncologic surgery, clinical research, molecular biology, histopathology, genetics and epigenetics, cell biology, signalling pathways and biochemistry.
This multidisciplinary network of clinicians and researchers covers a wide field of research on colorectal cancer in a continuum ranging from basic research to clinical research. Their work includes study of its initiation, progression and invasion, resistance mechanisms and recurrence.


The Colorectal Cancer Program is coordinated by Pr. Antoine Adenis, Digestive Oncologist at the ICM  and by Dr. Philippe Jay,Head of the Oncology Department and of the 'Auto-renewal differentiation of epithelia' team at the IGF of Montpellier.
Program objectives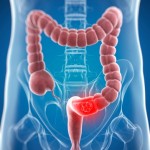 This program aims to increase knowledge of the mechanisms involved in the phenomena of tumour invasion and metastasis in colorectal cancer, thus enabling innovative and customised therapeutic strategies to emerge. The actions of the program revolve around three main axes:
Axis 1: Basic and preclinical research: from the healthy instestinal crypt to metastasis

Axis 2: Clinical and translational research: from residual disease to relapse
Axis 3: Human & social sciences research: from prevention to supportive care in CRC