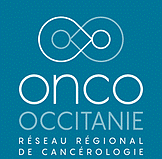 Every year, between late May and early June, ASCO holds its congress in the United States, bringing together 30,000 doctors and scientists from around the world. This congress is an opportunity for all oncologists to keep abreast of developments in cancer care.
In Occitania, a post-ASCO Regional Meeting is organised every year in June in Toulouse and Montpellier in order to provide professionals in the region with a summary of the main advances presented.
In the context of Covid-19 and the uncertainty linked to the epidemic, the professionals within the Onco-Occitania network have taken the decision to cancel the post-ASCO Regional Meeting in Toulouse and to postpone the Montpellier meeting until 3 September 2020.