Siric
>
Prevention Center Epidaure (ICM)
Prevention Center Epidaure (ICM)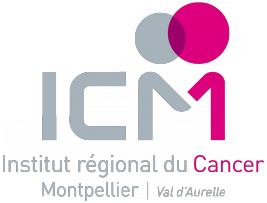 Address
Epidaure Prevention Center
ICM -208 rue des Apothicaires
34298 Montpellier cedex 5
Director
Florence COUSSON-GÉLIE
Website
Epidaure is the prevention centre of the ICM and is dedicated to cancer prevention and health education. It designs prevention programmes and actions to promote health education for the general population.
Epidaure was founded in 1988 and is unique in France, acting as a model for the creation of other prevention centres in France and elsewhere.
Being open to the the public, Epidaure has become a real think tank where ideas are exchanged,  and where it is possible to both design programmes and test and develop innovative health education tools.
These innovations are then shared and provided to the general public, the patients and their families in the Occitanie region (Aude, Gard, Hérault, Lozère, Pyrénées-Orientales). Within its popularised education space and in the region, Epidaure also maintains permanent resources to teach the public about smoking, alcohol, nutrition and sunlight, and develops national and international collaborations with universities and non-governmental organisations.
The Epidaure centre is coordinated by a multidisciplinary team under the direction of Professor Florence Cousson-Gélie, and is organised in two scientific areas:
Primary prevention, aimed at reducing both the risk exposure and the number of cancers.
Study of psychosocial aspects of quality of life, aimed at improving the quality of life of cancer patients and their families, and improving the way in which their needs are addressed by care staff.
Epidaure is supported by the regional healthcare agency and drives the methodology of the regional centre for health education competencies. It is also the healthcare resource centre of the Academy of Montpellier.