Siric
>
Platforms
>
Translational Research
Translational Research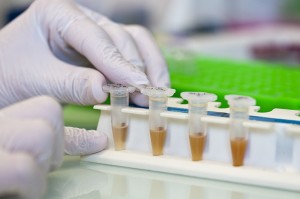 In 2013, the Cancer Institute of Montpellier (ICM) structured and centralised the research of transfer activities within a Translational Research Unit (URT). Attached to the ICM and housed at the research centre premises of the IRCM, the URT benefits from a dynamic environment conducive to interaction between oncologists and scientists.
The Unit provides clinicians and researchers, the human and technological resources that allow for the identification and validation of new biomarkers for the diagnosis, treatment and monitoring of cancers. Fields covered by URT's technological expertise include in situ analysis (immunohistochemistry, in situ hybridisation, image analysis ..), the molecular characterisation of tumours (mutation analysis, quantification of mRNA, miRNA detection , ..), the analyses of proteins (protein-protein interactions, ..).
Contact: Evelyne Crapez, operational manager
evelyne.crapez@icm.unicancer.fr  –  Tel: +33 (0)4 67 61 30 48
Mass Spectrometry in Translational Research
Mass spectrometry is a technology widely used in ancillary studies of clinical trials for therapeutic drug monitoring, biomarkers dosage or identification of point mutations in cancer patients.
The ICM, in collaboration with the SIRIC Montpellier Cancer and the MabImprove Labex, acquired within the URT a new cutting-edge mass spectrometry (with additional equipments ABSCiex Triple Tof 5600 et Advion LESA).
This platform so equipped will be able to address the concerns of clinicians and those of research teams to strengthen their collaboration on new translational research projects.
Contact: Christian Larroque, spectrometry platform manager
christian.larroque@icm.unicancer.fr – Tél: +33 (0)4 67 61 85 36