Siric
>
Platforms
>
Human and Social Sciences Platforms
Human and Social Sciences Platforms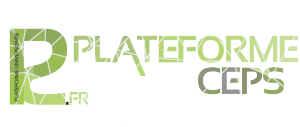 An Academic Collaborative Platform on Assessment of Non-Pharmacological Interventions
The Collaborative University Platform for Evaluating Health Prevention and Supportive Care Programs, the Plateforme CEPS, was founded in 2011 by Professor Gregory Ninot. This innovative platform in Montpellier focuses on methodologies for the validation and surveillance of non-pharmacological interventions (NPIs). It is a collaborative organization bridging University Paul Valery Montpellier 3 and the University de Montpellier  resources. It works in a collaborative and open mode. It invites researchers, health professionals, policy makers, users and volunteers to think about the convergence of NPIs evaluation methods, as was the case for the drug some fifty years ago. In an operational manner, the platform organizes every year the international scientific congress iCEPS on the evaluation of the NPIs, lists the NPIs within a classification, facilitates the identification of quality trials on NPIs through the meta-search engine named Motrial , identifies researchers and research units interested in NPIs evaluation  and sharing resources for the evaluation of NPIs . The platform has received support from Europe, the French State, the Occitanie Region, Montpellier Metropole, Cancer National Institute, SIRIC Montpellier Cancer, CARSAT Languedoc-Roussillon and Occitanie Regional Health Agency.
The CEPS Collaborative Academic Platform has designed the Motrial search engine (Meta search engine for non-drug studies) to facilitate the identification of publications of intervention studies evaluating NPIs in cancer prevention or care. Developed with the support of the Institut National du Cancer (INCa) and SIRIC Montpellier Cancer, the numerical system lists publications of interventional or clinical studies evaluating the benefits and risks of NPIs aimed at preventing cancer, completing tumour treatments or avoiding recurrence. Aimed at researchers and clinicians, this unique system is freely available on the following websites: www.motrial.fr
See also:  plateformeceps.www.univ-montp3.fr
Contact: Platform Manager: Pr Grégory Ninot,: gregory.ninot@umontpellier.fr
Prevention Research Platform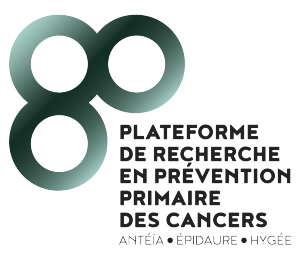 Three national centers, Epidaure, Hygée and Antéïa, have pooled their skills to develop research interventions in primary cancer prevention with actors in the field by providing expertise and logistical assistance to develop multi-partner research actions. In particular, the platform provides assistance during all stages of setting up projects in the field of primary cancer prevention.
See also: www.icm.unicancer.fr/plateforme-de-recherche-en-prevention
Contact: Research Platform Coordinator: Jordan Guéritat,: jordan.gueritat@icm.unicancer.fr