Siric
>
SIRIC
>
Overview
Overview
The city of Montpellier is home to one of the oldest medical schools in Europe. As such, and in keeping with its reputation in the field of medicine, it has become a point of reference for oncology. Research at the highest level is carried out in hospitals and institutes which group together more than a hundred university institutions and laboratories.
As witness to its remarkable research strengths, the Montpellier site has been certified by the National Cancer Institute (INCa) as an 'Integrated Cancer Research Site' (SIRIC). A veritable concentration of skills, Montpellier's SIRIC brings together more than a thousand professionals from the university hospital establishments of the Cancer Institute of Montpellier (ICM) and from the University Hospital (CHRU) of Montpellier, as well as public research organisations and Montpellier's higher education faculties.
Through the diverse approaches of its laboratories, Montpellier's SIRIC covers the whole range of research for which the ultimate goal is the improved understanding, prevention, detection and treatment of cancer.
SIRIC is a label given to eight sites in France
By creating the SIRICs, the INCA undertakes one of the key measures of the second Cancer Plan – that of identifying multidisciplinary research sites in order to allow the integration of medical, scientific and societal research in the field of oncology.
The Montpellier SIRIC is therefore part of a collaborative network involving the three SIRICs of Paris (Institut Curie, Gustave Roussy and HEGP-Cochin) as well as those of Lyon, Marseille, Lille and Bordeaux.
National reference sites for cancer research, the SIRICs develop research programs on specific themes that are representative of the expertise on each site.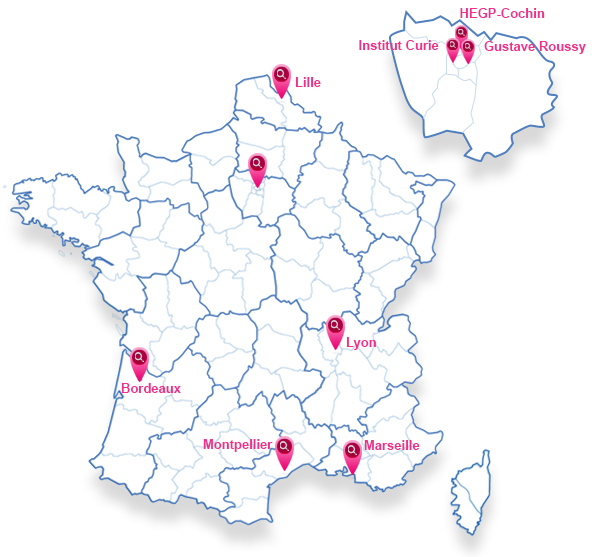 See also
See also