Siric
>
Epsylon Laboratory
Epsylon Laboratory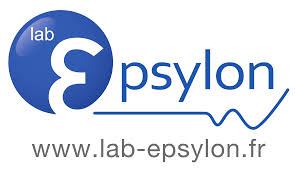 Address
Laboratoire Epsylon EA 4556
Rue du Pr. Henri Serre
34000 Montpellier
Director
Pr. Florence Cousson-Gélie
Website
The Epsylon interdisciplinary laboratory studies the psychological and psychosociological mechanisms involved in human capacity building (Axis 1) and the improvement of health behaviours (Axis 2) through methodologies based on Evidence Based Medicine and Evidence Based Psychology, in particular through longitudinal analyses and randomised controlled trials in order to contribute to innovations in non-drug intervention (physical activities, nutritional counselling, therapeutic education, psychological care, clinical, ICT health) and health prevention (identification of psychological factors associated with quality of life, personal development, psychological preparation, work organisation).
The laboratory combines several disciplines (in alphabetical order), general medicine, behavioural medicine, neuropsychology, nutrition, child psychiatry, general psychiatry, philosophy, psychology, public health and physical and sports activity sciences and techniques (STAPS).
The Epsylon laboratory has 5 research teams:
  Emerging cognitive and sociocognitive dynamics (DynaCSE, team 1)
  Cognition, emotion, communication and education (CECE, team 2)
  Evolution of the psychological determinants of health and disability by age of life (EVOLVE, team 3)
  Dynamics of chronic disease appropriation (DAMC, team 4)
  Conflict, engagement, ethics and society (CEES, team 5)
Basic research identifies the main psycho-social (stress, social support, perceived control, coping, fatigue, pain, anxiety, depression, etc.) and behavioural factors that can explain the emotional adjustment and quality of life trajectories of cancer patients and their families.
Interventional research is carried out to verify the effectiveness of nutritional or psychological care and preventive actions.
Finally, psychometric work is carried out to design, adapt and/or validate questionnaires and tests useful in oncology and psycho-oncology in French.
Quality of life trajectories
Psychosocial impact of cancer and its treatments
Improvement of health conduc
Health prevention
Nutrition
Adapted physical activity
Therapeutic education
Non-drug interventions
Psychotherapies