Siric
>
Parternships
>
Poles of expertise
Poles of expertise
Montpellier University of Excellence - MUSE
The "Montpellier University of Excellence" project gathers the forces of 19 institutions towards a common ambition: create in Montpellier a thematic rese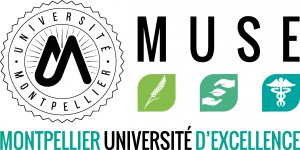 arch-intensive university that will be internationally recognized for its impact in the fields of agriculture, environment and health. For all its consortium members, this university strives to act as the academic partner they can establish strong ties with, and on which they can fully rely.
Three major societal challenges
With significant scientific concentration in the Montpellier area in the fields of Agriculture, Environment and Health, MUSE brings together a scientific, institutional and economic community to address three major intertwined challenges that are consistent with the U.N. 2030 Agenda for Sustainable Development and the Paris Agreement on climate change: Feed, Protect, Care.

Eurobiomed is the catalyst of the health sector in Southern France.
Eurobiomed leads territorial initiatives, provides resources and offers solutions for businesses and research organisations. Eurobiomed helps them innovate, finance, develop and achieve their strategic and business objectives to ultimately improve life through innovations in health.
Founded in 2009 by regional stakeholders, Eurobiomed tops European rankings in all stages of innovation: education, basic research, translational and clinical research, technological innovation centers, start-ups and industrial success stories.
Together, the +260 Eurobiomed members from about 220 differnet companies are a driving force in regional development (with 160 projects, representing 585 million euros of investment and 700 direct jobs) and a source of solutions for millions of patients coping with seroius conditions such as cancer, chronic inflammatory diseases, infectious and (re)emerging diseases, neurological diseases, and rare diseases.
Our mission:
Eurobiomed provides resources and offers solutions for businesses and research organisations in the health sector to help them innovate, finance, develop and achieve their strategic and business objectives to ultimately improve the treatment and the lives of patients.
The Rabelais BioSanté Pôle is a recognised authority for coordination between training and research in Biology and Health structures in Montpellier. Since its creation, Montpellier SIRIC has taken an active part in the dynamic development of the 'Cancer axis' and is a major player in one of the six themes of the Rabelais Pôle.
Rabelais BioSante Pole Website (in French)
The EVOCAN University Hospital Federation was awarded the label in November 2016 following a call for tenders launched by the University Hospitals of Montpellier and Nîmes, the University of Montpellier and AVIESAN and an evaluation of its application by an international committee of experts.

The FHU aims to bring together clinical and research actors around strong common themes in order to advance research and lead to improved patient care.
The FHU EVOCAN focuses on Oncology, which is one of Montpellier's fields of excellence in scientific and medical research, recognized nationally and internationally.
EVOCAN FHU Website (in French)
Grand Sud-Ouest (GSO) Canceropôle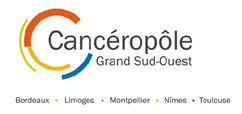 The Grand Sud-Ouest (GSO) Canceropôle is one of the seven cancer centres accredited by the National Cancer Institute (INCa) as part of the overall Cancer Plan. With an inter-regional and multi-disciplinary approach, it brings together nearly 500 teams of researchers and clinicians, mobilised against cancer throughout the country – the Aquitaine team in Bordeaux, the Limousin team in Limoges, the Languedoc-Roussillon team in Montpellier and Nîmes and the Midi-Pyrenees team in Toulouse. The Canceropôle shares expertise and know-how in order to create and strengthen research projects, and to accelerate the transfer of therapeutic innovation for the benefit of patients.
WebSite CGSO Website (in French)
Based on a partnership between the Universities of Tours and Montpellier, associated with INSERM, the CNRS, the INRA, the CHRU of Tours and Montpellier Cancer Institute, MAbImprove LabEx federates 13 research teams and more than 200 researchers. It is based on the complementarity of both sites, as well as on a national network of academic teams involved in the project and numerous pharmaceutical and biotechnology companies directly affected by fallout from the project. The MabImprove Labex aims to improve understanding of the pharmacology of monoclonal antibodies in humans.The purpose is to improve their use, improve their design and development and to develop the best.
The MAbImprove LabEx project is led by Prof. Hervé Watier (Tours coordinator) and Dr. André Pèlegrin (Montpellier deputy coordinator).
GEFLUC Languedoc-Roussillon
GEFLUC LANGUEDOC – ROUSSILLON was created in 1977.
Its action is exclusively with companies in Languedoc-Roussillon, Pyrénées Orientales, Aude, Hérault, Gard, Lozère, Aveyron arrondissements de Millau).
Its mission is to: (1) Developing prevention – (2) Financing research – (3) Helping patients
GEFLUC LR Website (in French)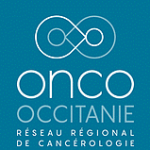 The mission of the ONCO LR Network is to ensure coordination and the harmonisation of practices between different stakeholders involved in oncology in the Languedoc-Roussillon region. In particular the network undertakes the task of promoting improvements to the quality of cancerology and providing patients with information about the organisation of cancer care in Languedoc Roussillon.
Website ONCO-LR Network Website  (in French)