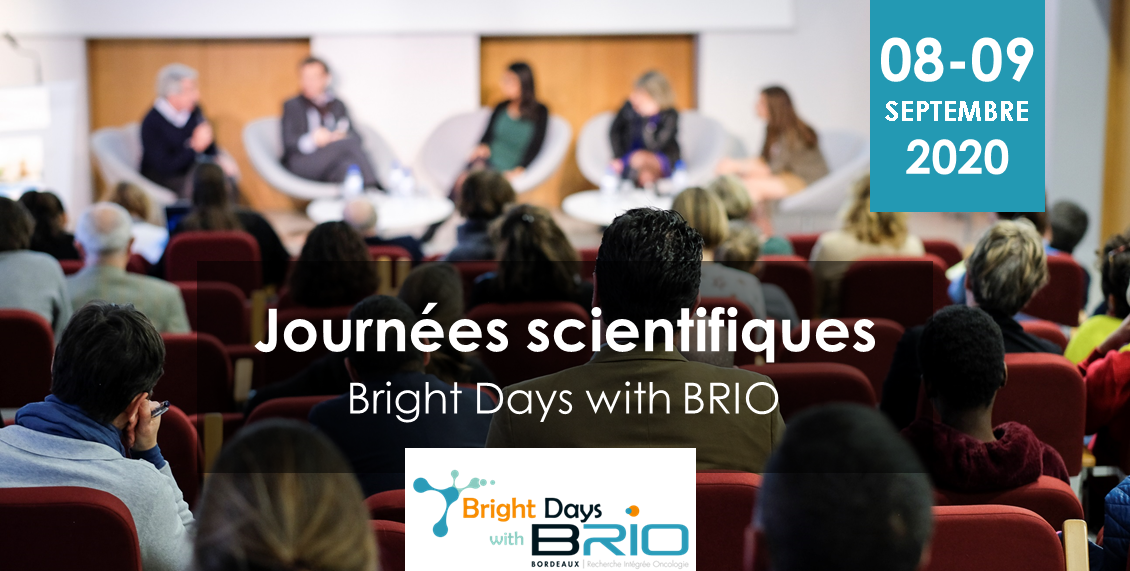 SIRIC BRIO (Bordeaux Integrated Research Oncology) is organizing its medical-scientific days, the "Bright Days with BRIO" on Tuesday 8 and Wednesday 9 September, initially scheduled for March. In order to comply with health measures, they will be broadcast online and live on a dedicated platform.
Intended for all those involved in cancer research, these days are an annual opportunity to present the latest scientific and medical advances and the specificities of Bordeaux in terms of clinical, translational and fundamental research, epidemiology, public health and human and social sciences.
This year, we will address many interesting themes such as the link between environment and cancer, the management of rare and serious cancers such as sarcomas, brain cancers or certain lung cancers, the interest of early stage treatments, immuno-monitoring of CAR T cells, the interest of circulating biomarkers…
This year, we will have the chance to listen to two guests from the United Kingdom for a session dedicated to the involvement of patients in research. Both will share their views from a country where patients have already been "partners in research" for many years.
The sessions are open to all, in French, with the exception of the "patient involvement in research" session in English, which will take place on Tuesday 8 September at 7pm.
Information and registration: http://bit.ly/info-BrightDaysBRIO2020 (the viewing link will be sent later to those registered).
Download